MUSEUM

MEMBERSHIPS


We are a 501(c)3 Nonprofit - Phone - 904 - 642 - 2688 - Fax 904-642-2780
Location - 8580 Beach Blvd - Jacksonville - Fl - 32216

Memberships
Unlimited Regular Entrance
*10% off Toy Store
​$10.00 off Birthday Parties
Good For One Year from the Date of Purchase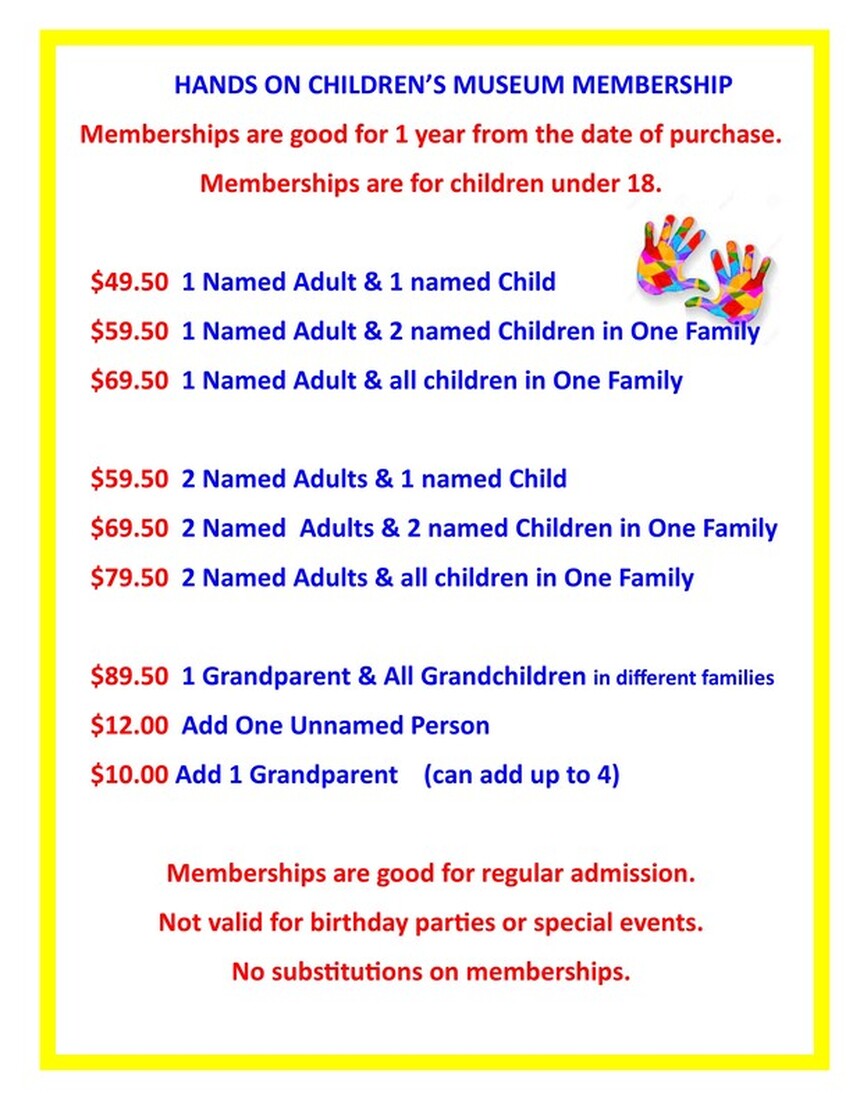 CREDIT CARD APPLICATION CANNOT BE FILLED OUT ONLINE.
PLEASE DOWNLOAD IT TO FILL IT IN.
To purchase a Membership please download the application and choose the Membership you want, Fill out the application and the Credit Card Authorization. You CANNOT FILL IN the application online.
Email to: hocm2000@bellsouth.net
​ or fax to (904) 642-2780.
Call us at (904) 642-2688 if you have any questions.